Campsite with heated pool in Guérande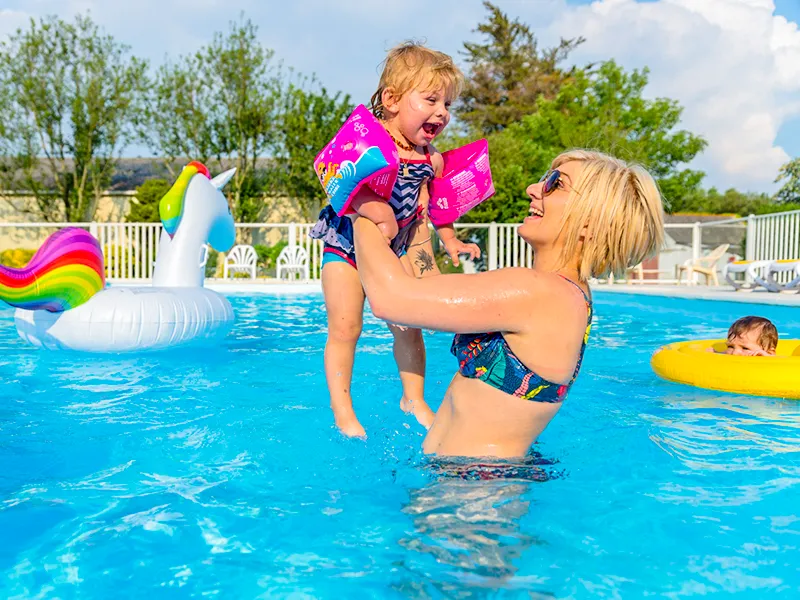 The heated swimming pool in Loire-Atlantique
Welcome to the campsite in Guérande, where swimming and relaxation await you in our heated swimming pool in Loire-Atlantique. We are delighted to offer you an unforgettable aquatic experience, where the pleasures of the water are combined with a friendly and warm atmosphere.
The pool is also a great way to socialize and socialize during your stay. Whether you are travelling with family or friends, you can have fun together in the water and share unforgettable moments. In the late afternoon, you can enjoy a swim to cool off and relax after a day full of activities.

Cool off in our heated swimming pool in Loire-Atlantique
A dip in the swimming pool of the campsite in Guérande. Enjoy the joys of swimming in our heated pool, with family or friends in a friendly atmosphere where relaxation and fun mix.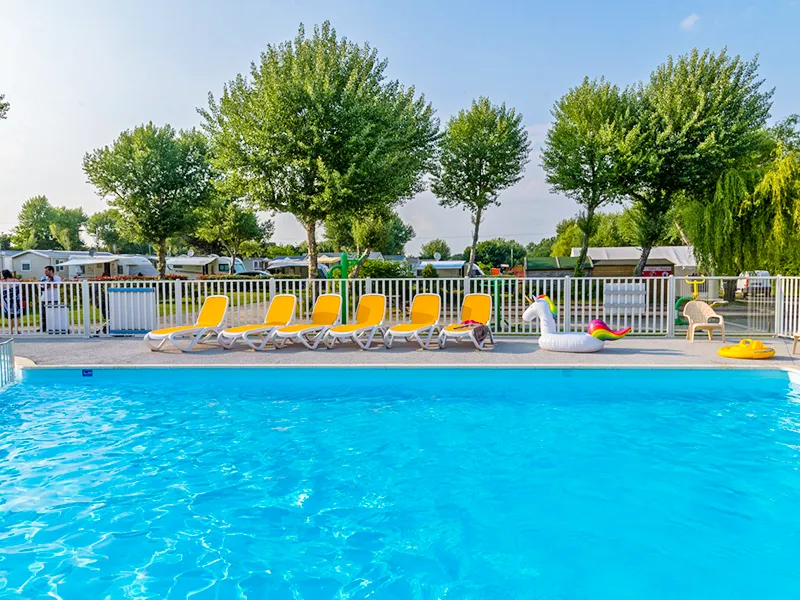 Sunbathing, reading or idleness, to each his desire, sit comfortably in the sunbeds at your disposal around our aquatic complex with its integrated paddling pool.
Your best tan in our pool. The sun warms the atmosphere within the campsite. You will then have plenty of time to cool off while enjoying our swimming pool. It is also a good way to entertain young and old !
All around the pool you will find comfortable deckchairs. So you can take care of your complexion and color your skin with beautiful summer colors while lounging in the swimming pool heated to 28 degrees of the campsite !
The paddling pool for your children
The little ones, under the watchful eye of their parents, will splash quietly in the paddling pool integrated into the main pool, laughter and sharing await you around our pool.
We hope that your stay at the campsite with heated swimming pool in Guérande will live up to your expectations. We are happy to welcome you to the campsite aquatic complex. You will enjoy our heated swimming pool and children's paddling pool .
We are convinced that these moments of relaxation and swimming will remain engraved in your memory and will make your stay an unforgettable one in Loire-Atlantique.
Discover our animations, our pitches and our rentals!