Rent a mobile home for a unique stay in Guérande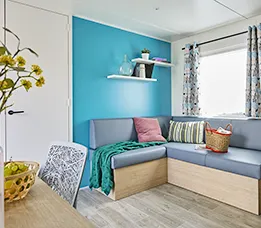 Luxury mobile home Lo83 / Lo87 36 m² – 3 bedrooms Mobile home Ohara 784 – 3 bedrooms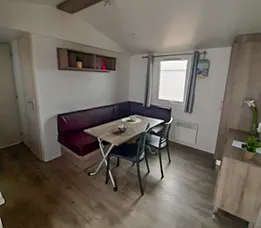 Mobile-home IRM Mercure 29m² – 2 bedrooms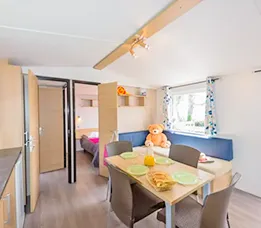 Mobile-home Lo75 29m² 2 bedrooms
Luxury mobile home Lo77 30m² 2 bedrooms 1 bathroom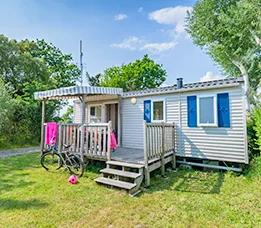 Mobile-home Lo76 23m² 2 bedrooms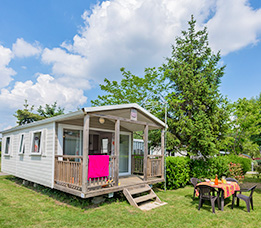 Mobile home 33TP 25m² 2 bedrooms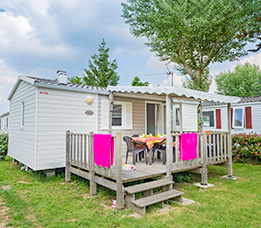 Evol'27 2-bedroom mobile home 27m² (27m²)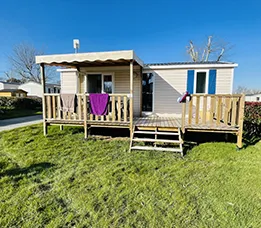 Mobile-home Soléa IRM – 2 bedrooms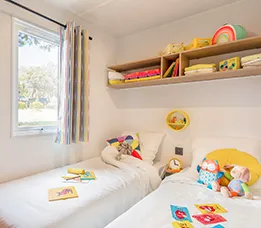 Mobile-home IRM Loggia 25m² – 2 bedrooms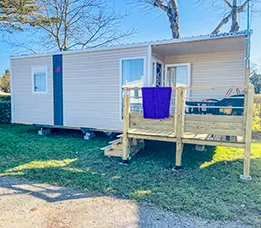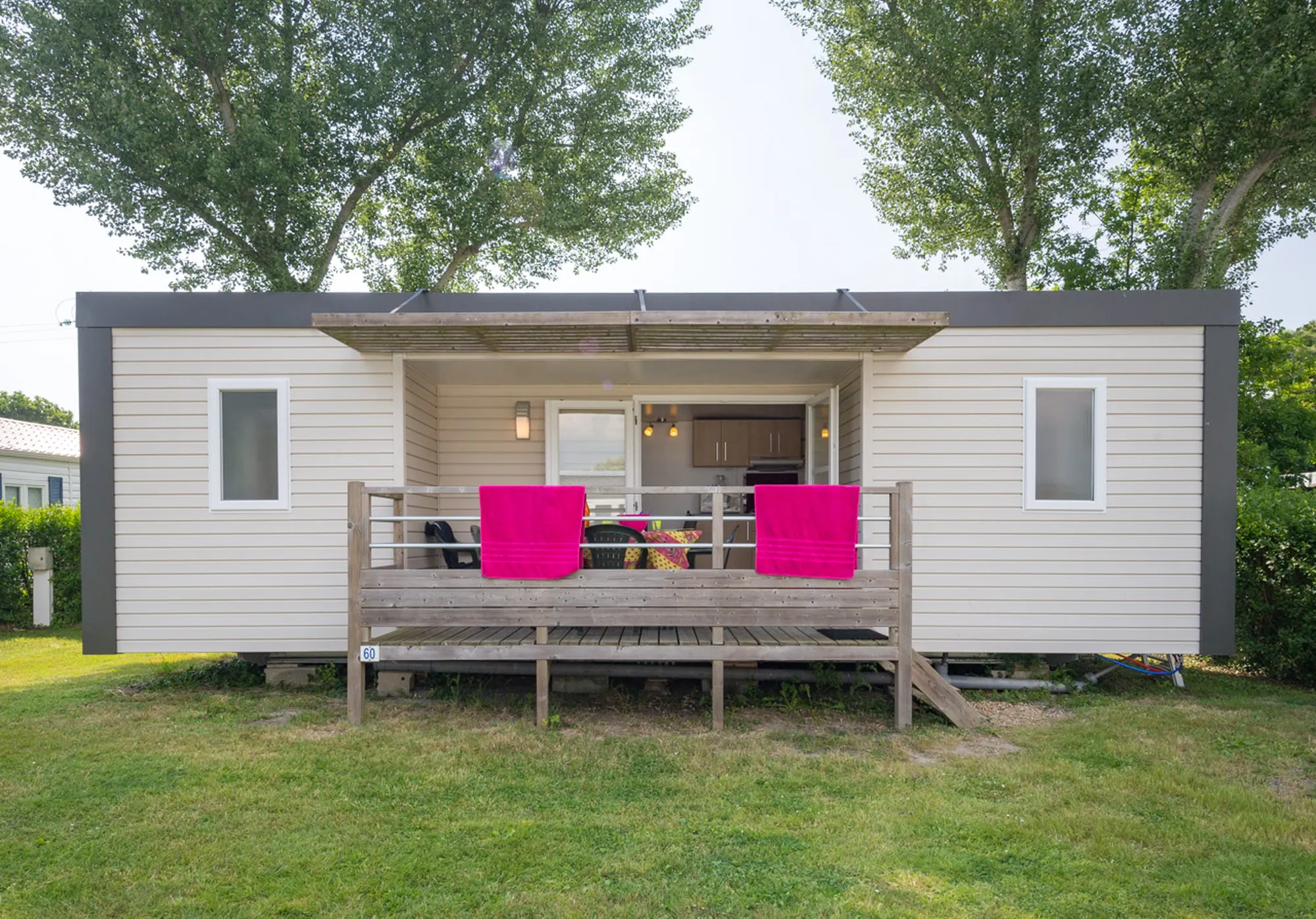 Mobile-home Alizé 34m² 2 bedrooms, 2 bathrooms Mobile home Trigano Kaléo – 2 bedrooms Dressing room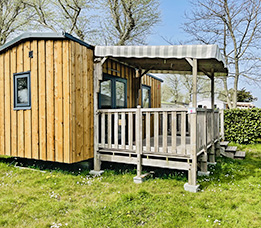 Cabane Surfeur 20m² (without bathroom)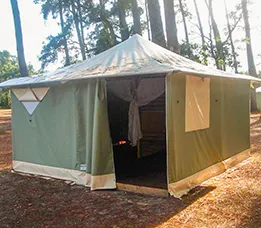 2-bedroom canvas bungalow (no sanitary facilities)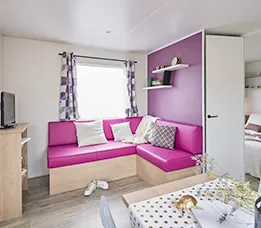 Luxury mobile home Lo77 30m² 2 bedrooms 1 bathroom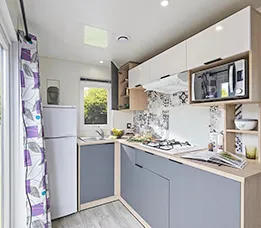 Luxury mobile home 40m² 3 bedrooms 2 bathrooms
Our ranges of mobile homes for rent in Loire-Atlantique
To spend a holiday with family and friends in Guérande, choose to stay in one of our mobile homes for rent in Loire-Atlantique. Camping la Fontaine is located at the entrance of Guérande near La Turballe, La Baule and Le Porche.
Our 3-star campsite offers mobile homes, bungalows or cabins, fully equipped. Ideally located at the epicenter of everything, you can enjoy all the riches of Loire-Atlantique whatever the season.
Choose now your holiday rental in Guérande, a total change of scenery awaits you in a good mood and conviviality.
Mobile homes ideal for family or friends in Guérande
The trip is above all a human adventure, a happy medium between nature with our rental pitches and comfort with our fully equipped mobile homes.
For an unforgettable holiday near Guérande, discover our great mobile homes for rent. With family or friends, enjoy a rental of comfortable mobile homes equipped with terraces for your most beautiful summer evenings.
Our services for mobile homes
Holidays are sacred! That's why we offer fully equipped accommodation at a low price at the campsite in Guérande (mesh rates),.
All our mobile homes have TV and free Wi-Fi. The equipment is complete for a holiday like at home: hot water bottle, coffee machine, toaster and all the necessary and functional tableware.
For special needs, we can offer the following services in addition: linen rental, baby kit, towel rental ….
Discover our swimming pool, our pitches and our mobile homes for purchase!